Product Description
DIN7991 Gr5 Titanium countersunk head cap Screw
The specialty of our titanium screw are the best quality amoung different sellers around the world, our area (Baoji, China) is worldwiled-recognized high quality in precious metal output . You can contact us if you are interested and also want to have an test on our products.
1) Material: titanium or alloy titanium screw
2) Grade: GR1 GR2 GR3 GR5
3) Standard: ISO7380
4) Feature: low density, high strength, corrosive resistance, acid and alkali resistance, thermal resistance, rustless, no magnetic, fatigue resistance.
5) MOQ: 100 pcs.
6) Application: it is widely used in the field of traffic tool manufacturing industry and large machine manufacturing industry.chemical industry,etc.
7) Color: Black, Roce gold, Puple, Red
8) Size: M3-M50
The Titanium screw Mechanical Properties (min)
Elements

Tensile, Mpa

Yield, Mpa

Elongation, %

Grade

GR1

240

138

30

GR2

345

275

30

GR5

895

828

25
Chemical Composition (max, %)
Elements

N

C

H

Fe

O

Al

V

Residues each

Residues each

Ti

Grade

GR1

0.03

0.08

0.015

0.2

0.18

/

/

0.1

0.4

Balance

GR2

0.03

0.08

0.015

0.3

0.25

/

/

0.1

0.4

GR5

0.05

0.08

0.015

0.4

0.2

5.6-6.75

3.5-4.5

0.1

0.4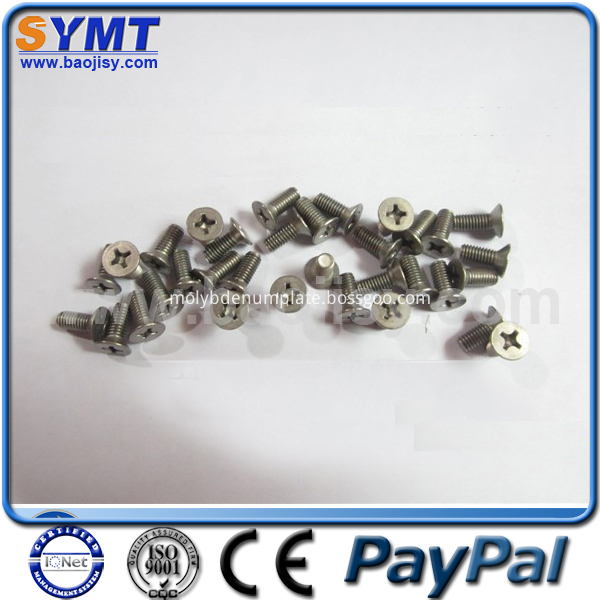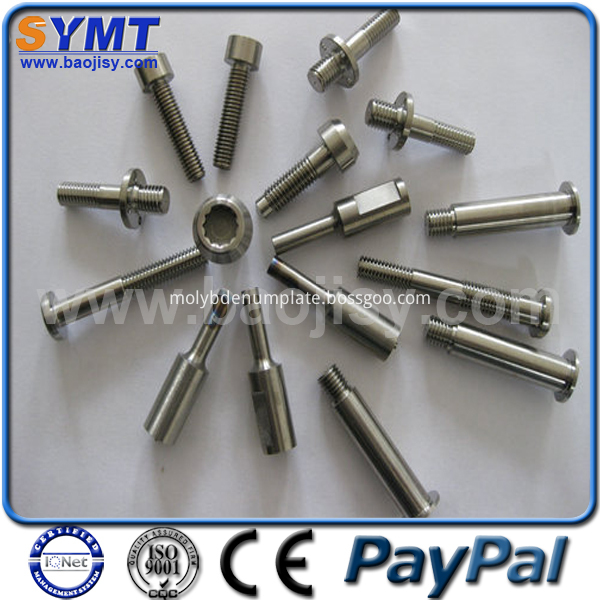 c