Product Description
vacuum evaporation coating pure Tungsten Molybdenum wire
Tungsten wire is drawn from forged tungsten rods. We have different form for tungsten wire like white tungsten wire, straightened tungsten wire, drawn tungsten wire, electrolytic polished tungsten wire, and annealed tungsten wire.
Properties
High temperature property: According to the specific applications, high temperature property requirements are categorized.
Diameter consistency: Weight deviation of two consecutive 200mm wire pieces is less than 0.5% of nominal value.

pure Tungsten Molybdenum wire Straightness
Regular tungsten wire: In accordance with customers` requirements.
Straightened tungsten wire: For the tungsten wire thinner than 100μm, vertical height of 500mm freely suspended wire should not be less than 450mm; For the tungsten wire at or thicker than 100μm, the maximum arc height between two pints with distance of 100mm is 10mm.
pure Tungsten Molybdenum wire Application
Tungsten heater(Tungsten evaporation coil)is of many metal shapes and generally consists of one or several streams of doped tungsten wires. By special heat treatment technology, tungsten heaters have the features of high melting point, high corrosion resistance, good stability and long service life.
They are applied in fields as thin film technology, metal evaporation, mirror processing, and picture tube industry.
Tungsten filaments (W filaments; wolfram filaments) are always used in lighting industry like incandescent/halogen lights and standardized lamp coils for fluorescent lights. We can offer thousands of filament designs with respect to parameters such as basic coil type (single coil or several coils), bulb shape, gas fill, service life and lumen output.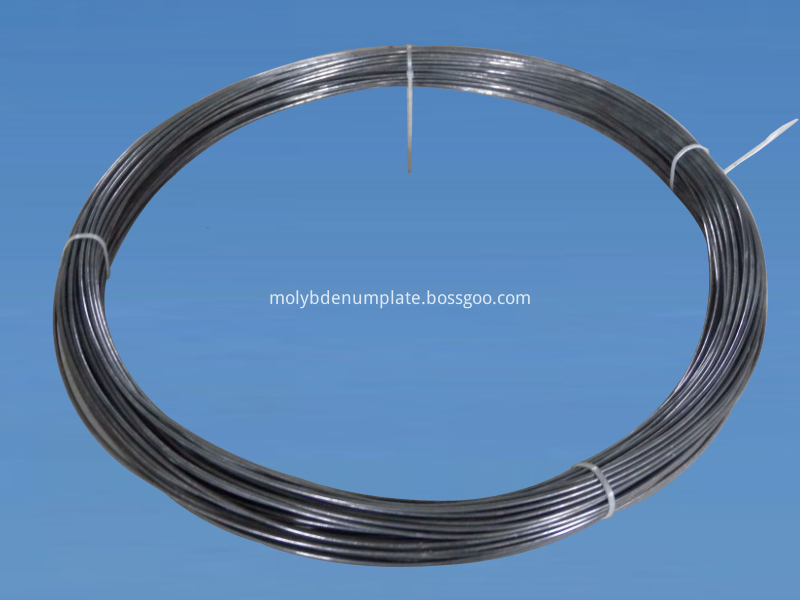 6. Package details:

First, packaging with moisture-proof paper
Second, packaging with kraft paper
Third, packaging with foam plastics in all side of plywood case.
Finally packing products in plywood case
7. Transportation:

Shipping goods by TNT, DHL, Fedex, UPS, EMS etc.
Transport goods to Beijing or Shanghai air port by air transportation